About

4 the World Resource Distributors celebrates 10 years of resourcing libraries around the world!
As an organization, 4 the World is young, but the concept and structure has been well thought out and tested by directors Gary and Glenna Flokstra. One decade after this non-profit ministry was founded, 4 the World continues to thrive.
In 1981, Gary and Glenna were sent on a short-term mission assignment to a four-year school in Europe. It was during those years that scarcity of resources for libraries, including personnel, quality models, and limited budgets, became apparent. Not only did overseas schools lack textbooks and library books, they also lacked trained staff to adequately help their students do library research.
The Flokstras continued to learn of the need for library support during a 10-year missionary assignment in the Philippines. Gary and Glenna visited dozens of libraries and left each one seeing the lack of trained staff, limited resources, non-existent budgets, and limited visions of the libraries' integral parts of education. They witnessed schools with 60 students but only 300 books in the library.
Gary and Glenna knew there had to be a more effective way to resource students all over the world.
Gary grew up in a family with an abundance of books and he understands first-hand the world a variety of books opens to students. So from 1997 to 2002, Gary served as the director of Africa Library Services Office and in 2000 Glenna joined the team as the Office Manager and Administrative Coordinator. Although Africa Library Services Office provided resources and support to libraries in Africa, the need was still just as great in other countries.
With the plan to begin a new organization that would serve the world, Gary and Glenna set out to start 4 the World in their home basement. But, plans quickly changed when Africa Library Services Office donated thousands of books on hundreds of pallets! With the help of a few unexpected grants, 4 the World opened its doors in a 4,000 square foot building with 800 square feet of office space on January 15, 2004 with one purpose: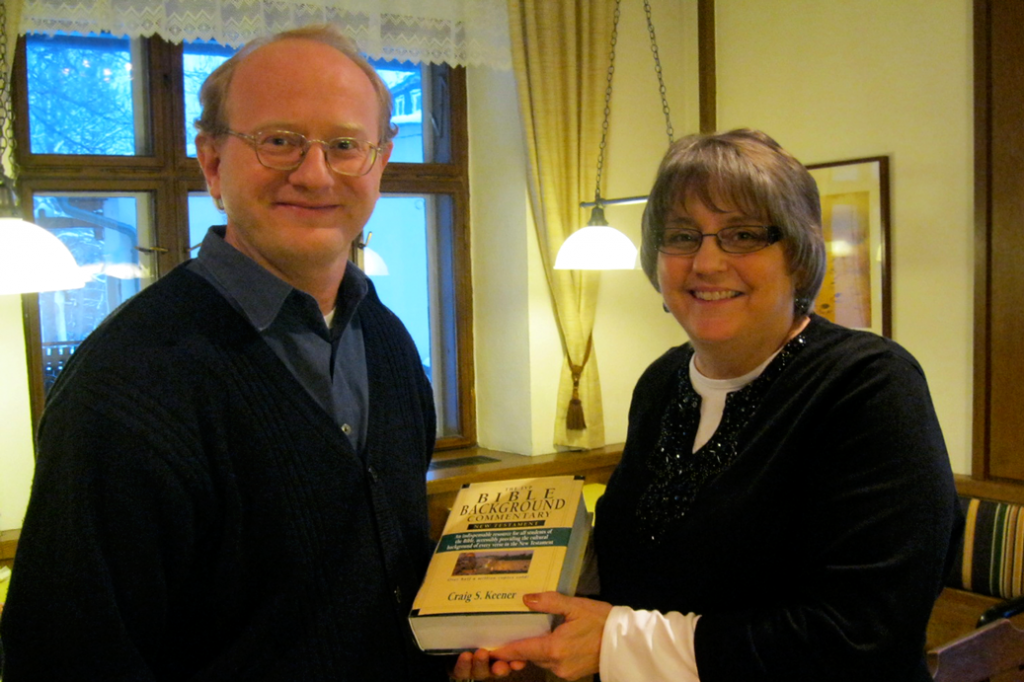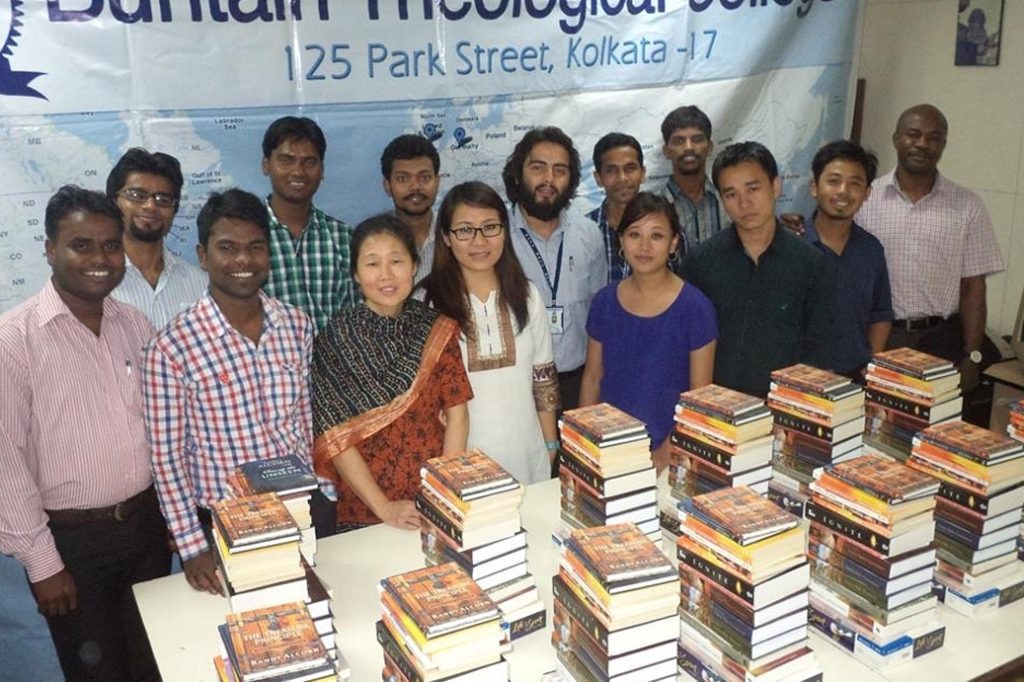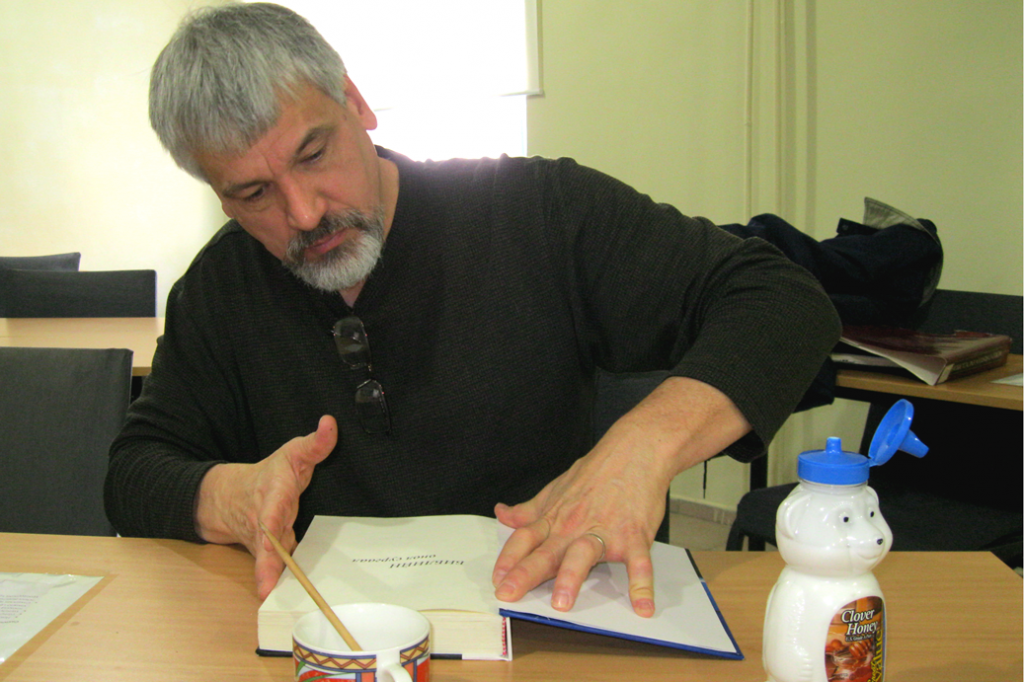 To enhance the effectiveness and success of education by strengthening neglected, underfunded, and understaffed libraries worldwide.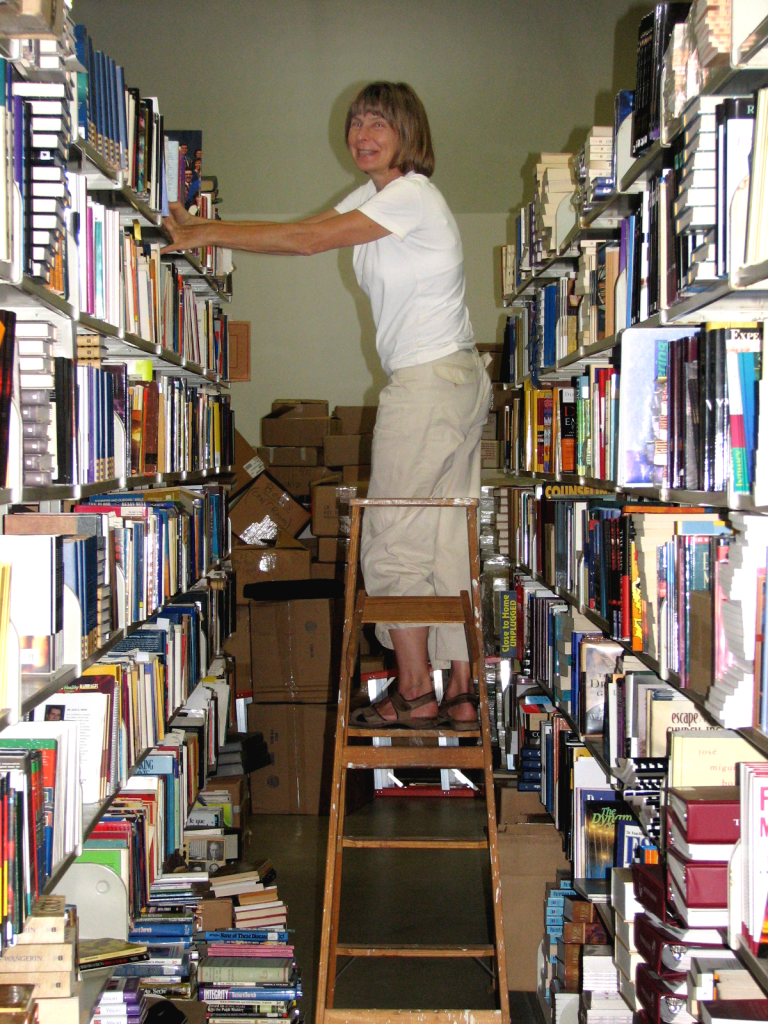 In 2005, 4 the World launched a for-profit subsidiary, 4WRD Book Connection, to provide books and textbooks at greatly discounted prices to schools and organizations.
The growth 4 the World experienced in the first several years lead to a move to a 10,000 square foot warehouse in 2011. This transition has better positioned 4 the World to store books for upcoming shipments and has given adequate space for packing international container shipments. It has also allowed us to provide storage for other international organizations.
4 the World operates with only two full-time paid staff positions. However, our effectiveness can be attributed to the over 7,000 hours of volunteer help we've received over the last 10 years! These volunteers have loaded containers, packed boxes, processed donated books, cleaned, shipped, prepared mailings, answered phones, given tours, and even staffed the office while the paid staff were overseas! Some volunteers have even joined overseas trips to assist with library projects.
We celebrate what has been accomplished over the past 10 years, and we look to the future with focus on the upcoming projects to better resource education overseas!